News
REMO Pictou County Notices
Details

Published: Monday, 30 March 2020 13:59

REMO - Regional Emergency Management Organization Pictou County
REMO Pictou County is made up of representatives from six local municipal units who are working collaboratively under a provincial approved emergency management plan to deliver essential services to all Pictou County residents during emergency situations.
Please visit the REMO Pictou County Facebook Page for current updates & notices.
PUBLIC NOTICES
Return to Restrictions to Reduce Spread of COVID-19 (February 26, 2021)
pdf FAQ - Testing (February 19, 2021) (147 KB)
pdf FAQ - Travel (February 19, 2021) (206 KB)
pdf FAQ - Restrictions Easing - Gathering Limits (February 17, 2021) (216 KB)
pdf Government of Canada connects Canadians with mental wellness supports during COVID-19 (April 16, 2020) (54 KB)
image NS Health Authority - Mental Health and Addictions: Program Update (April 15, 2020) (328 KB)
pdf Shop Responsibly: Province urges everyone to use common sense when shopping for groceries or essential items (April 07, 2020) (279 KB)
pdf Hefty fines will be issued for people who don't heed social distancing rules (March 31, 2020) (175 KB)
pdf Nova Scotia Health Authority - Coping with COVID-19 (181 KB)
pdf Precautionary measures for taxi & community transportation operations (March 31, 2020) (122 KB)
pdf Be Aware of Scams related to COVID-19 Crisis (March 31, 2020) (106 KB)
pdf Community Resources in Pictou County (137 KB)
Resources for Awareness
Province of Nova Scotia - COVID-19 News Releases
Province of Nova Scotia - COVID-19 Exposure Notices
Government of Canada Resources
Employers and Community Groups Fact Sheet
Individuals and Families Fact Sheet
Prevent the Spread of COVID-19
Information on How to Self Isolate
Information on Social Distancing
Trenton Park Redevelopment Initiative Update
Details

Published: Friday, 21 February 2020 10:07
TRENTON PARK REDEVELOPMENT WORK REACHES EARLY MILESTONE
Trenton, NS – The redevelopment of Trenton Park has reached a major milestone, in awarding the design work phase to Glenn Group Landscape Architects and Park Planners.
The successful contract notification took place in February 14, after a public tendering process, through the Town of Trenton in the amount of $216,140.00 plus applicable taxes.
"We're thrilled to see this incredible project for the community officially underway with the beginning of formal design plans. We know that people are really excited to see the work start in the park, and the design phase is a big milestone for this redevelopment project," said Mayor Shannon MacInnis. "We will be working closely with our project manager and council as this redevelopment project comes to fruition and look forward to what this will add and bring to our community."
The project has seen support from all levels of government, with $2.2 million from the federal government, $1.2 million from the province of Nova Scotia, and $254,518 from the Town of Trenton, Town of New Glasgow, Town of Pictou, the County of Pictou, the Town of Stellarton and community.
"We are thrilled to have this company selected and start the formal plans for the project," said John Charlton, Project Manager overseeing the redevelopment project. "Park users may start to see activity on-site as early as this spring, and we're working towards final completion of the project in summer of 2021."
Once complete this universally accessible, high-quality parkland will serve as a signature destination within our community offering residents a wealth of outdoor recreation activities and opportunities. Redevelopment plans include many new additions to the park including a large and exciting playground, seating, signage, shade shelters, refurbished pool, picnic areas, splash pad, fenced dog park, washrooms, trail remediation, and additional, upgraded parking facilities. Once restored and modernized, Trenton Park will provide a safer, accessible, and more welcoming environment to ensure the widest use possible and participation by people of all ages.
The fundraising and redevelopment project was initiated by the Hemlock Group, a volunteer group of engaged citizens looking to create an outdoor recreation space for all of Pictou County and beyond.
For more information on the plans, click here to visit the Hemlock Group website.
Housing Nova Scotia
Details

Published: Sunday, 05 May 2019 09:28
Are you aware that Housing Nova Scotia offers programs throughout Nova Scotia which help keep low and modest income homeowners in their own homes, and in the communities they're helped to build, for as long as they can? Their goal is to help eligible families, seniors and persons with disabilities make their homes safer and more accessible.
Follow Trenton on Instagram
Details

Published: Saturday, 04 May 2019 08:36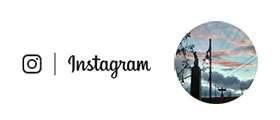 The Town of Trenton is now on Instagram!
Welcome to the Town of Trenton, Nova Scotia, Canada! #Steeltown #TrentonPark Tagged
Community Grants Policy & Application Process
Details

Published: Monday, 11 February 2019 13:34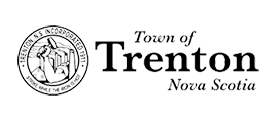 Coming into effect for 2019 fiscal year. Submission deadline: February 28th.
Every year the Town receives requests for support from many community groups and causes. Responding to such requests on an ad hoc or "as received" basis may result in unequitable treatment of requests that are received late in the fiscal year, or may not allow Council to best prioritize such requests for maximum impact in the community.
Subcategories