News
Trenton Minor Sports Community Centre
Details

Published: Tuesday, 24 September 2019 15:15
Ice rentals will be available beginning Friday, September 27, 2019 through March 2020. During the off season (April through September) the facility may be rented for various events. The rink has a large stage, sound system, 800 chairs and 70 tables.
The Trenton Rink Annex makes a great rental space complete with private washroom and kitchenette with refrigerator. Set up can be done for everything from business meetings or seminars with large boardroom style tables or presentation style (chairs only or tables), or small social gatherings. For more information regarding rink rentals, please contact the Rink Manager.
Darryl Marcott - Rink Manager
Trenton Park Redevelopment Initiative
Details

Published: Monday, 16 September 2019 08:35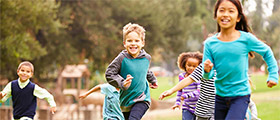 A group of community-minded individuals from Pictou County has recognized the need for positive change in the region to foster growth in health and wellness, stimulate economic activity, boost tourism, enhance outdoor recreational opportunities, and attract residents to the area. Known as the Hemlock Group, this not-for-profit collaboration of passionate residents is planning to restore Trenton Park.
Visit Hemlock Group for more information!
Learn to Skate/Parent & Tot Programs
Details

Published: Thursday, 29 August 2019 15:50

2019-2020 Learn to Skate Programs
The Learn to Skate program takes place at the Trenton Minor Sports Community Centre (75 Park Road, Trenton) on Sunday from 4:30pm to 5:30pm. We offer two (2) concurrent volunteer run programs.
For more informaiton go to Learn to Skate.
Housing Nova Scotia
Details

Published: Sunday, 05 May 2019 09:28
Are you aware that Housing Nova Scotia offers programs throughout Nova Scotia which help keep low and modest income homeowners in their own homes, and in the communities they're helped to build, for as long as they can? Their goal is to help eligible families, seniors and persons with disabilities make their homes safer and more accessible.
Follow Trenton on Instagram
Details

Published: Saturday, 04 May 2019 08:36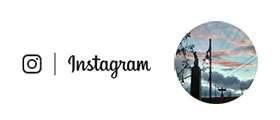 The Town of Trenton is now on Instagram!
Welcome to the Town of Trenton, Nova Scotia, Canada! #Steeltown #TrentonPark Tagged
Community Grants Policy & Application Process
Details

Published: Monday, 11 February 2019 13:34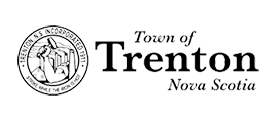 Coming into effect for 2019 fiscal year. Submission deadline: February 28th.
Every year the Town receives requests for support from many community groups and causes. Responding to such requests on an ad hoc or "as received" basis may result in unequitable treatment of requests that are received late in the fiscal year, or may not allow Council to best prioritize such requests for maximum impact in the community.