2020 Municipal Election
Details

Published: Thursday, 09 July 2020 11:33
2020 MUNICIPAL ELECTION - TRENTON RESULTS
Updated: October 19, 2020
Election results can be found on the Elections Pictou County website.
ELECTIONS PICTOU COUNTY
Municipal Elections will take place in Nova Scotia on October 17, 2020.
For more information for voters and candidates, please visit this special website created for Elections Pictou County: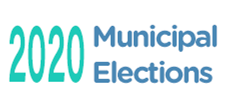 The Nova Scotia Federation of Municipalities also has a website dedicated to the election which you can visit by clicking here.
INFORMATION FOR CANDIDATES
Nominations for the the 2020 Municipal Election are now closed.
Visit Elections Pictou County and our "Become a Member of Council" page if you're interested in learning how to run in a municipal election.
TRENTON ADOPTS ELECTRONIC VOTING FOR MUNICIPAL ELECTION 2020
The Town of Trenton has decided that only electronic votes will be cast for the fall municipal election in 2020.
Municipal elections in Nova Scotia are scheduled to take place on October 17, 2020 and with the uncertainties surrounding COVID-19 and the likelihood that social distancing restrictions will continue, Trenton Council voted 3-2 in favour of eliminating paper ballot voting for the 2020 year.
Concerns were raised that residents may not have the ability to vote electronically without access to the internet or the knowhow to use such technology. However, voting can be done over the telephone. There will be an accessible polling station and help desk set up at the Trenton Rink Annex on election day for residents requiring assistance in casting their votes electronically only. From October 05 to 17, residents will be able to cast their votes electronically or by telephone 24 hours per day.
This decision has been made for the 2020 election only, for the health and safety of all Town of Trenton residents. Eliminating paper ballots will assist in reducing the number of election workers and polling stations required as well as the need to gather in large crowds on election day helping to reduce the spread of COVID-19.
TO VOTE BY INTERNET OR TELEPHONE
pdf Revisions to the Primary List of Electors 2020 (32 KB)
pdf Voter Card Information (256 KB)
pdf Vote at the Library (158 KB)
A letter will be mailed by late September to those electors who are registered on the voters list.
There you will find your pin # along with instructions on how to complete the process.
A help desk will be set up in the returning office to assist with any questions an elector might have concerning the process.
Help Desk: 1-833-901-1990
In order to be eligible to vote in the Oct. 17, 2020 municipal elections:
Electors must be:
18 years of age on or before October 5, 2020
a Canadian Citizen on or before October 5, 2020
ordinarily resident in the Province of Nova Scotia for six (6) months on or before the first day of voting by internet or telephone which is October 5, 2020
ordinarily resident in the municipality on or before the first day of voting by internet or telephone which is October 5, 2020
RETURNING OFFICER
Anyone who has moved, name change or has turned 18 should contact the returning office.
If you have questions or require assistance, contact the Returning Officer for the Town of Trenton:
Josephine MacDonald, Returning Officer
Tel: 902-485-2248
Email:
INFORMATIVE LINKS
Your Vote Matters - Visit YourDecision.ca
Local Info for Voters & Candidates - Visit Elections Pictou County